Ncjps Holiday Homework Bingo
It's been a very busy end to the first half term of the new school year.  It has been so eventful that I have struggled to get out onto the yard first thing in the morning this week; this is very unusual for me. I also must apologise for not managing to post my blog last Friday too.  I know that some children missed my weekly 'ramblings!' However, despite a packed couple of weeks, you can be save in the knowledge that we are continuing to move forward in our mission to give every child at our school the very best and relentless in our desire to improve.  No matter how busy it gets – you can rest assured that things are progressing in the background!
This term has seen several new things introduced, all designed to bring about a change in culture and expectation, best supporting our children in their lifelong educational journey. The introduction of home-learning has been a success and I must thank all parents for their support in this. We know there is still a way to go but it is great to see children realising the importance of regular reading at home and the need to focus on the fundamental things which have such an enormous impact like spellings and times tables.  Getting the right balance is always tricky when it comes to homework – and we know that opinions will differ as to the amount and type of home-learning that should be set.  However, the children have responded well and I know that the Wise Owls really led the way this week – all of the class had completed the 3 tasks!  Mrs Weston is now going to be keeping an eye out for the tasks being completed correctly with the correct amount of care next term.  As you will have all heard before – if something is worth doing……….
Other changes include the new school uniform.  The children are all looking incredibly smart and this will ensure that our children will have a better transition to secondary education.  Miss Wordley (one of our retired teachers) visited the school a few weeks ago and commented on how smart and grown up the children all looked!
As regards our changes to teaching, it is always great to walk around the school between 10:45 and 11:10 each day, seeing all of our TAs along with the Key Stage 1 teachers, leading interactive phonics sessions which are motivating and fun. Being able to segment sounds in words and then blend them back together is an integral part of what makes an effective reader.  We all know how to read words from sight but what happens when we come across an 'alien word?'  Reading is one of the many things on our school improvement plan this year.  In fact, yesterday, our whole staff team came together for some training on how we could develop our teaching of reading further this year.  There are some exciting plans in the pipeline, in addition to the ordering of some more new books. Watch this space.
Continuing the changes to our teaching, after lunch, the children have been working hard at getting into a new routine too – reading is being explicitly taught in tailored guided reading sessions.  In maths, every class has been focusing on arithmetic and daily 5 in 5 challenges – this is because of the emphasis placed on developing a child's ability to add, subtract, multiply and divide efficiently, as part of the national curriculum.  I am sure you all enjoyed the Back to School Week sessions that took place last week!  Thank you to everybody who attended. I know that the children got a great deal out of it.  In Mrs Dyke's class, many parents had their own go at calculating using the written methods we teach. I believe it got quite competitive!  In total, 40 sets of parents came into school to join in the fun.  One parent recorded; "It's brill! My brain is frazzled but it was very useful!"  Keep an eye on the diary dates as we have another Back to School Week planned in for later in the year.  The next one will have a reading focus.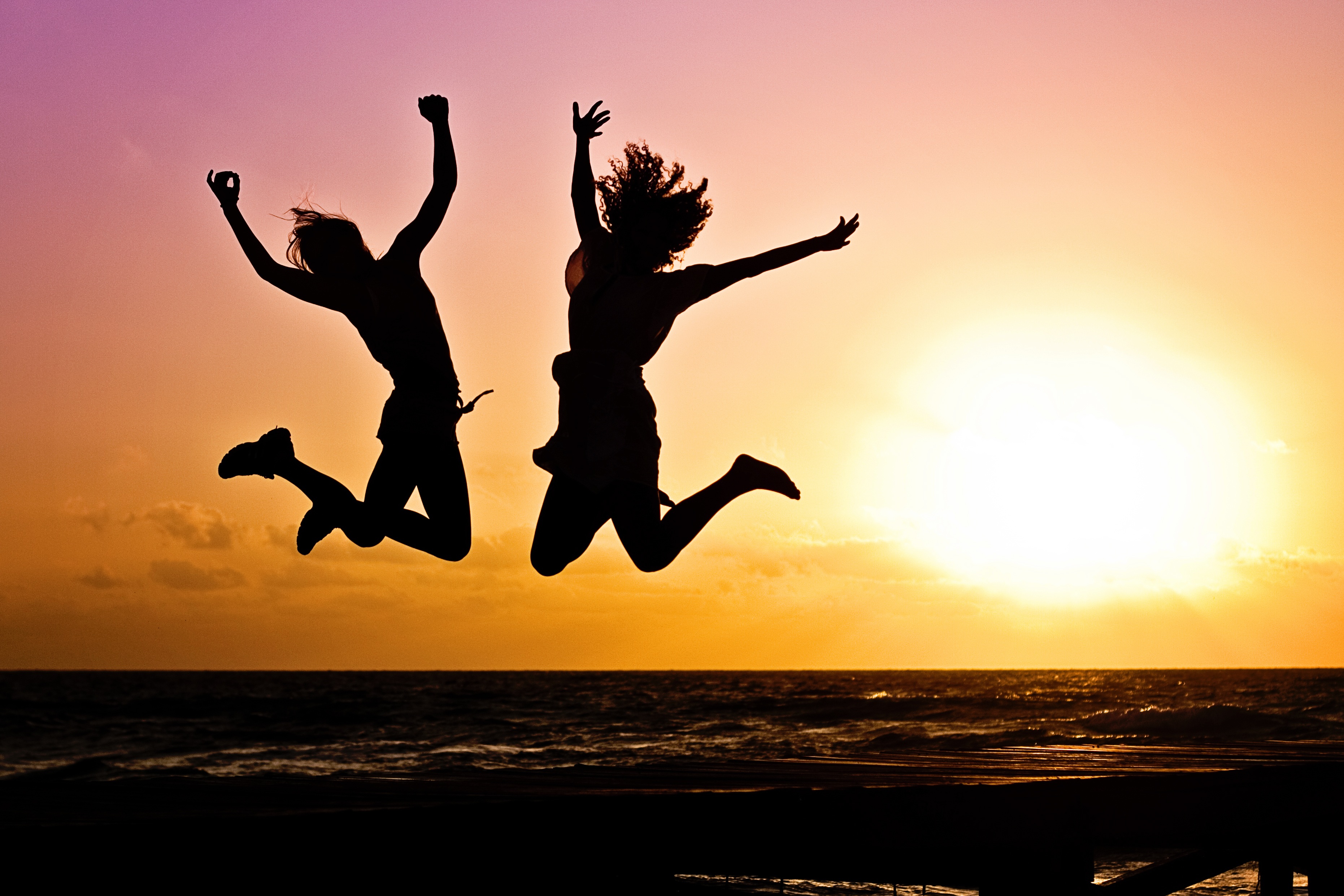 Don't be fooled however; With all this focus on learning, there has still been fun along the way!  Brilliant Badgers did a fantastic Harvest performance in the church a fortnight ago and there were some individual performances that really caught my eye.  I was watching very closely as auditions for this year's Key Stage 2 summer production are looming!   This week, I was immensely proud to invite children from Walton and Rosliston schools to join the Super Squirrels in a Sing2gether event.  Mrs Mott, one of our peripatetic music teachers, has been working with Years 1 and 2 over the last 4 weeks, teaching them songs such as my favourite – "The Tiger Tango!"  On Wednesday, they all came together to perform the songs to the rest of our school.  There were many of our children who really stood out for all the right reasons.  I was really thrilled to see Catherine, Ava and Megan leading the way.  All of the children did remarkably well to learn so many words in such a short space of time!  I look forward to an entertaining nativity performance later in the year! I also have to mention Michaela and the Funky Foxes.  They have been working hard to learn some dance routines every week, as part of the PE curriculum.  There is nothing so infectious as the sound of 'Thriller' blasting out every Tuesday morning.  It really lifts the autumnal mood!  We do aim to have a performance for parents as we come towards Christmas.  It will be great to see you all there once again.
This next term we have lots more things planned for you.  You will have already received a letter about our Whitemoor Lakes residential, if your child is in Year 4 or 5 however the Year 6 children will be receiving information about their June Bushcraft residential, after the holidays.  Preparations for Young Voices will be gathering pace as we hold a lunch club for any children who wish to practice the songs and actions.  Also, we will be making some changes to our sports provision.  As you will all be aware, Mrs Mailer and Miss Popple co-ordinate the sporting competitions for the children in our school, but at lunchtime, we will be setting up a host of sporting events that the children can sign up to, led by our sports coach.  Our Secretary of State for Playime, Thomas (Wise Owls) will be asking children across the school to sign up each week.
You may already be aware that our newly elected School Parliament has already met twice this term.  Next term, they will be working with me to improve break times.  I really want to make sure that our children enjoy their break times and they are active and engaged throughout.  We will be giving our Chancellor, Owen (Wise Owls), a budget for parliament to spend on new playground equipment. Many MPs have already asked their constituencies, what they would like.  So hopefully, money permitting, we'll be able to meet their requests. Of the ideas so far, we have had requests for music to be played outside, a quiet area and a craft table.
Next term we are focussing on reading in school.  We will be holding a Classic Book Week, linked to A Christmas Carol, by Charles Dickens.  We will also be setting up a new reading challenge aimed at motivating each class to read regularly. We will be working with the Ministers for Reading and the Secretary of State for Reading, to source new reading books for the children further up the school and we will be re-banding all of our books so that every child gets a greater choice of book, regardless of their ability or reading stage.  The use of our school library will also be maximised.  Each class will be given a timetabled slot to choose a 2nd book from the selection in the library.  These books will be signed in and out by a specially designated School Librarian.
Keep your eye to the ground for some important changes concerning the school office over the next term.  We are currently looking into the possibility of an online system for parents evening booking and also an online payment system. This should make it easier for parents to pay dinner money and money for trips and clubs.  Technology is rapidly changing on a daily basis, and it is important that we keep up with the most efficient ways of running our school.  Having efficient systems in place will be of great benefit to everyone in what is now a very fast paced society.
There are many FPTA events coming up before Christmas that I would like to draw your attention to.  These are all on the diary dates. Many of you will not be aware but our FPTA does a very important job for every child in our school, raising vital monies to put towards 'awe and wonder' and support us in delivering 'enjoyment' and 'excellence'.  At the last FPTA meeting, we decided to allocate some money raised to invest in some brand new child laptops.  It is 5 years since we last made a purchase of laptops and as I mentioned above – technology is rapidly improving.  It is important that we keep up with the latest resources to teach the curriculum in an engaging way.   Our FPTA relies on the generous work of volunteers – if you are interested in getting involved for our forthcoming school disco, Christmas Bingo or the Christmas Fayre then please contact Aisha Mack, Mrs Cresswell or myself. We welcome any help that is available.
Before I leave you to have an enjoyable half-term, I just want to give you a few important notices.  First of all, many of you will be aware that we interviewed for a new class teacher this week, to replace Miss Popple when she leaves for a new school closer to where she lives. We had some brilliant candidates and one of them included our very own Mrs Christie.  We are delighted to announce that Mrs Christie (who was already temporarily employed to cover Miss Forrest's maternity leave) was successfully appointed as a permanent class teacher for our school as part of the interview process. She will continue to work with the Super Squirrels.  We also appointed a Miss Melissa Bains, to join us temporarily, to teach Miss Popple's class up until the end of summer term.  I am sure that you will welcome Miss Bains warmly, and you look forward to seeing her in school over the next few weeks. Miss Bains has extensive teaching experience from across the primary phase, having been a leadership team member at her previous school, teaching in a challenging school context, in addition to being a Specialist Reading Recovery Teacher. Miss Bains will work with the children and Miss Popple over the next term to ensure a smooth transition and there will be a time provided for you to meet her before Miss Popple leaves us in December.
Also, please can I just politely remind all parents and carers to get their children to school on time each day.  Just recently, we have a number of children who are persistently late in arriving and this means that they miss vital aspects of learning.  Next term, Mr Evans (our Chair of Governors) and myself will be completing a 'late gate' initiative on selected days. This is so that we can monitor those children who are regularly late and then we can offer support to help in any way that we can.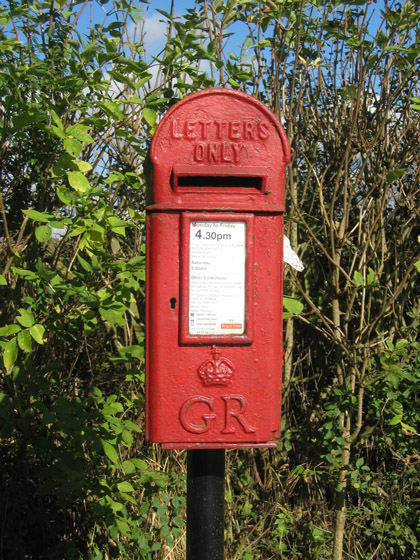 Keep an eye out in the post over the next week or so!  I am going to be sending out some Praise Post-Cards to any children who have particular impressed us over the last 7 weeks.  This is something that I will be doing at the end of every term and your child could be chosen for a range of reasons. We are really keen to ensure that our children are motivated and encouraged at all times, in addition to saying a big thank you to them, when they have worked hard. Is there one in the post for your child at present?
And finally, thank you to those kind children who have given me lots of encouragement over the last fortnight, supporting me to grow a beard! I have had very few funny looks –  which is very reassuring! As many of you know – I am performing in a production of Whistle Down the Wind over half term and I have been looking a little different as of late.  I am looking forward to having a clean shave before we start back at school on Monday 30th October! Looking my normal self!  Enjoy your break and get plenty of rest,
P.E.A.C.E. be with you!
This week's blog question: Who is the new teacher for Miss Popple's class?
ГЛАВА 123 Техник с бледным лицом подбежал к подиуму. - Туннельный блок сейчас рухнет. Джабба повернул голову к экрану ВР.